Assisting School Districts in Building Better Futures
For Children and Young Adults with Disabilities
Capabilities for Life LLC in Indiana, PA, offers school districts on the East Coast expertise in professional development with the addition of in-classroom consultation and coaching. We are knowledgeable about all disability categories; however, we specialize in helping students with Multiple Disabilities, Autism and Intellectual Disabilities.
Expert consultants model instructional methods and procedures and then guide the teachers and staff through practice in the classroom with the students they work with every day. Specific action plans are developed with teachers and staff for targeted skill development and student success. Building capacity among all staff members is our highest priority for ongoing success with students.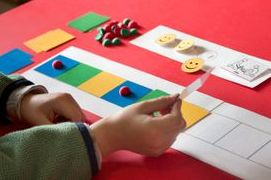 At Capabilities for Life LLC, we believe all children can learn when given the opportunity and proper instruction. Students with disabilities must be given direct and explicit instruction in academic and functional skills. They have the right to have high expectations placed on them when they are given the instruction to support those expectations. Functional communication skills are essential for success in life and communication must be a priority for all students. Research validated instructional strategies and positive behavior support strategies are the key to every student's success!
All children have an innate ability to contribute to life in meaningful and unique ways. We help teachers and staff in the school district figure out how to bring out the best in every student, including those with a disability. The primary focus on transition to adult life, beginning in kindergarten is the driving force behind all we do. Our experienced consultants can help your district succeed in every way, right down to the last child.